Themed Bridal Boxes + The Planning Bundle delivered from Engagement to Honeymoon
Celebrate engagement & prep for the big day
Themed Bridal Boxes + The Planning Bundle delivered from Engagement to Honeymoon
Celebrate engagement & prep for the big day
Get themed boxes to celebrate each stage of engagement. Valued at $100+
Subscribe for just $37/box, cancel any time
#PlanLikeAPro with
The Planning Bundle
FREE access to tools & services to help with wedding planning.
No date yet? Start today, tell us later.
Plans for weddings in 2022 to 2024+
Every themed Miss To Mrs Box has 6-7 exclusive full-size products for pampering bride-to-be and a Planning Guide with checklists, tips & inspiration.
Subscribers get FREE access to premium tools & services to help with wedding planning and savings for the big day.
Tools & Live Help from pro planners ($27 value)
Wedding Club Card membership ($30 value)
Extra 20% OFF in Miss To Mrs Shop
Name Change Kit ($40 value)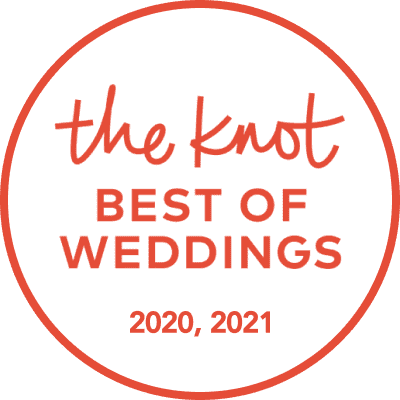 When is the best time to start my subscription?
Most brides-to-be start their bridal box subscription as soon as they get 💍 engaged!

No date yet? No worries! We'll start you on an every-2-months plan and you can let us know once you decided so that we can adjust your subscription!

Since Miss To Mrs Box plans are customized to your wedding date 🥰, you'll get to enjoy all 10 unique themes carefully spread throughout your wedding planning journey on a monthly, every 2 months or every 3 months plan.

If your wedding is just a few months away, you'll automatically start with a themed box that is more relevant to later stages of planning.
What's inside Miss To Mrs Boxes?
Miss To Mrs Boxes are packed with full-sized bridal merch valued at over $100 each box!
All brides-to-be who subscribe to 6+ boxes plan will start with "Let's Plan This" Themed bridal box.
Future themes of your boxes will be tailored to your wedding date to ensure you get the most useful products at the best time in your planning journey.
Past items brides enjoyed
Apparel: kimono robes, bridal t-shirts, hats, tote bags, other bridal swag
Essentials: planners, notebooks, vow books, checklists, tips cards
Decor: cake toppers, acrylic table signs
Beauty items: necklaces, hairpins, bridal makeup tutorials
Party essentials: balloons, banners, photo-booth props
Lots more exclusive, fun, and useful items to help with planning journey and pamper bride-to-be
Specific contents of each Themed Box are a surprise!
Rest assured, our team is constantly working on keeping them up to date and on-trend.
Can I cancel my subscription at any time? No fees?
🎉
YES! Cancel any time. No cancellation fees.
Our mission is to delight all brides-to-be and help them plan their dream wedding. While over 100,000 brides loved our boxes, we do understand that our box isn't for everyone. That's why all new subscribers after June 1, 2021 can cancel their Miss To Mrs Box subscriptions any time, without any penalties or cancellation fees! (as long as you let us know at least 48hrs before the next payment).
When will my first box ship & from where?
We know you are super excited to get your first box, that's why our first box ships super fast! Typically you'll receive a tracking number
in just 2 business days!
For USA orders, boxes ship from our NY & OH locations, no duties of any kind.
For Canada orders, boxes ship from our ON, Canada location, no duties of any kind.
For Global orders, boxes ship from our NY, USA location, and duties are very rare.
The Miss To Mrs Planning Bundle includes:
Exclusive savings on wedding vendors through the

Wedding Club Car

d

Free wedding planning guide by Miss To Mrs
Access to virtual wedding planning help and an expert planning guide through Flutter Social
Subscriber-only 20% Off Discount in Miss To Mrs® Shop
Print-at-home Name Change Kit
Once you subscribe, you can log into your
My Account
page to enjoy the Planning Bundle immediately.
The Planning Bundle is a set of benefits that is included with a Miss To Mrs subscription. If purchased separately, these benefits are valued at over $200.
Your plan and box themes will be customized to your wedding date. Wedding dates more than 9 months away will get all 9 box themes. If your wedding is less than 9 months away, we will tailor your subscription and will automatically send you box themes that are most relevant to your planning journey. At this time we do not have an option to pick your own themes.
Let's Plan This!
Planning a wedding might feel overwhelming but don't worry, Miss To Mrs has you covered! This box includes items designed to help you along every step of the wedding planning journey. Items may include: super cute bridal apparel, wedding planning notebook, a tumbler, a countdown calendar, and more.
Ultimate Bridal Swag.
Congratulations, you're engaged! This box is filled with the CUTEST bridal merch to help you celebrate every moment of your engagement. Show off and don't forget; it's okay to be a little extra, you're the bride! #noshame. Items may include: comfy apparel, shopping tote, stylish baseball cap, and more.
Sweating For the Wedding.
Breath in, breath out ... This box is here to remind you to take some time to reconnect with yourself. Whether that's exercising, meditating, or going for a walk, Miss To Mrs wants to make sure you're taking time to check in with your inner bride! Items may include: motivational apparel, resistance bands, meditation towel, and much more.
Keep Calm and Plan On.
We get it, wedding planning can get a bit stressful. This box is designed to help you plan a little bit of pampering time into your wedding planning schedule. Items may include: a silky smooth robe, a hair wrap, a jade roller and more.
It's Party Time!
Are you looking for new ways to take your party up a notch? This box was designed to make all your #partygoals come true! Celebrate in style and show us how creative you can get with these party accessories. Items may include: a party veil, a balloon decor kit, photo booth props, a stunning Bride-to-be sash and pin.
Classy and Fabulous.
Now that you're engaged, you're probably realizing that it's not only your wedding look that you'll have to plan. From rehearsal dinners to engagement photoshoots, there will be a lot of events where you'll want to look your best. Not to worry, this box covers all things beauty! Items may include: eyeshadow palette, hair accessories, manicure toolkit, and more.
Wedding Day Essentials.
This box contains key "must haves" for the big day. Miss To Mrs is here to make the big day easier with wedding day essentials that every bride must have. One less thing to worry about and one box closer to being #weddingdayready! Items may include: acrylic wedding sign, vow books, and some goodies that will help make sure your reception will be a party to remember.
Maximum Romance.
Take a day off from wedding planning, and plan a romantic rendezvous with the love of your life. This box will elevate the romance of any date night! Items may include: Champagne flutes, floating candles, faux rose petals, and more.
Honeymooners.
Your honeymoon is the perfect time to show off the adorable accessories in this box! Whether you're jet setting to a romantic destination or a tropical beach, this box will have you ready for any adventure. Items may include: awesome apparel and accessories, travel accessories, phone cases, and more.
Your email address will only be used to inform the person who sent this email, unless you choose to receive offers and news from Miss To Mrs Box.
View privacy policy.
This site is protected by reCAPTCHA and the Google
Privacy Policy
and
Terms of Service
apply.
Dear
___
,
Have you been looking for an unforgettable gift for
____
? Rumor has it, she thinks that Miss To Mrs Box Subscription would be perfect to celebrate the engagement & help with wedding planning.
Love,
Thank you! Your data has been submitted.
Get a FREE Planning Bundle
By submitting you agree to the Terms and Conditions and Privacy Policy. You will receive emails periodically and can opt-out at any time.
Join our mailing list and get The Planning Bundle valued at
over $200
with your Miss To Mrs Box
Tools & Live Help from pro planners
Wedding Club Card membership
Extra 20% OFF in Miss To Mrs Shop
Name change kit
Thank you!
Your Planning bundle will be added automatically at checkout