Includes $200+ worth of wedding planning help!
Bridal products & wedding planning help from Engagement to Honeymoon
*A Year of Boxes - 2020 US Annual Subscription Box Awards
Voted #1 Bridal Subscription*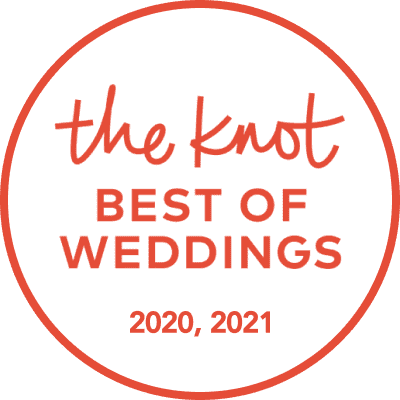 Miss To Mrs™ Bridal Subscription Box delivers up to 9 themed boxes to pamper you before the big day. Plans & contents of each box are tailored to your wedding date.
Exclusive Apparel
& Bridal Merch
Tips, Ideas &
Inspiration
Decor Elements &
Party Essentials

Planners, Checklists, Calendars
Wedding Planning Tools & Advice
Spa & Bridal Beauty, Honeymoon, more!
Your subscription also includes
wedding planning help
, like planning tools used by pro planners, exclusive discounts, and name change service!
Miss To Mrs brides get more. Subscription includes free services and offers!
Access exclusive deals from top wedding vendors and save as you plan the big day! From dresses, decor, invites and more, this vendor directory has you covered.
Miss To Mrs brides get more. Subscription includes free services and offers!
Receive our new beautiful planning guide in every box! Packed with advice, checklists, worksheets, and more, each guide is tailored to a stage in the planning journey.
Miss To Mrs brides get more. Subscription includes free services and offers!
Access to the Boss Method Wedding Planning System by Flutter Social. Stay on track with an organization system & planning tools used by pro planners.
Miss To Mrs brides get more. Subscription includes free services and offers!
Enjoy an extra 20% off in Miss To Mrs® Shop on items like bridal jean jackets and bachelorette party decor. As well, early access to sales & exclusive products.
Miss To Mrs brides get more. Subscription includes free services and offers!
A print at home kit with step-by-step instructions and forms to simplify and save you time with the name change process after the big day.
MSRP $27 | FREE to Subscribers
AVAILABLE NOW
The Boss Method Wedding Planning System
The organization system and planning tools our pro planners use:
Getting started kit to set your vision + schedule
Editable + printable day-of master schedule
Ultimate day-of packing checklist
Budget tracker with tipping + hidden cost estimator
Customizable to-do list from engagement to post-wedding
Design board templates for ceremony through reception
Guestlist tracker + seating chart organizer
Vendor interview + hiring blueprint
Vendor email templates to get detailed quotes + confirmations
Vendor comparison tool to easily compare prices + packages
Support from our team of Professional Wedding Planners in our weekly *LIVE* Q&A and private Facebook Group!
"Amongst all the craziness, receiving these boxes really helped me feel special and excited again! It's a great way to celebrate being a bride-to-be. Wish I'd done it sooner!!"

Your subscription includes $200+ worth of
wedding planning help
(wedding planning guides, exclusive discounts & name change service) to help you stay on track.
For just $35 USD per box, get 6-7 full-sized, bridal-themed products valued $100+. Box themes & contents will be tailored to your wedding planning journey.
"This is my 6th box and I couldn't be any happier. Everything is super practical and quality is outstanding. These boxes make my wedding process less stressful and I wouldn't change anything!"

When is the best time to start my subscription?
Most brides-to-be start their bridal box subscription as soon as they get 💍 engaged!

No date yet? No worries! We'll start you on an every-2-months plan and you can let us know once you decided so that we can adjust your subscription!

Since Miss To Mrs Box plans are customized to your wedding date 🥰, you'll get to enjoy all 9 unique themes carefully spread throughout your wedding planning journey on a monthly, every 2 months or every 3 months plan.

If your wedding is just a few months away, you'll automatically start with a themed box that is more relevant to later stages of planning.
What's inside Miss To Mrs boxes?
Miss To Mrs Boxes are packed with full-sized bridal merch valued at over $100 each box!
All brides-to-be who subscribe to 6+ boxes plan will start with "Let's Plan This" Themed bridal box. All plans finish their subscription with a Honeymoon themed bridal box.
Future themes of your boxes will be tailored to your wedding date to ensure you get the most useful products at the best time in your planning journey.
Past items brides enjoyed
Apparel: kimono robes, bridal t-shirts, hats, tote bags, other bridal swag
Essentials: planners, notebooks, vow books, checklists, tips cards
Decor: cake toppers, acrylic table signs
Beauty items: necklaces, hairpins, bridal makeup tutorials
Party essentials: balloons, banners, photo-booth props
Lots more exclusive, fun, and useful items to help with planning journey and pamper bride-to-be
Specific contents of each Themed Box are a surprise!
Rest assured, our team is constantly working on keeping them up to date and on-trend.
Wedding dates more than 9 months away will get all 9 box themes. If your wedding is less than 9 months away, we will tailor your subscription and will automatically send you box themes that are more relevant to your planning journey. You cannot pick your own themes at this time. Each theme boxes contents are valued at $100+.
MISS TO MRS BOX THEMES
Let's Plan This!
This box has a little bit of everything that's designed to help you along every step of the wedding planning journey.
Past items included: tumblers, wedding planning notebooks, jewelry, balloons, decorations for celebration, and more.
Ultimate Bridal Swag.
You are engaged in the age of all the best bridal swag. Enjoy every single moment of your engagement and get decked out in all things bridal. #noshame.
Past items included: t-shirts, tote bags, super cute baseball caps, and more.
Sweating For The Wedding.
Have some personal physical health goals you are trying to hit before the wedding?This box will help you eat healthy, and keep you motivated to follow your pre-wedding fitness plan.
Past items included: workout items such as elastic bands, t-shirts, training planners, water bottles, and more.
Stop! Pamper time.
We get it, wedding planning can get a bit stressful. This box is designed to help you plan a little bit of pampering time into your wedding planning schedule.
Past items included: Kimono robes, hair towels, relaxation and spa products to help you take the pressure off.
It's Party Time.
A great party starts with great ideas. This Box is packed with must-have #partygoals essentials.
Past items included everything you need to celebrate good times: photo booth props, cake toppers and other fabulous and fun party supplies and decorations.
Classy & Fabulous.
Hairpins, tiara, or diadem? There are many options for the bridal look. This box comes with products to help you experiment with various looks before deciding on the perfect one.
Past items included: makeup essentials, bridal hair accessories, manicure tools, and more.
Wedding Day Essentials.
A wedding planning journey is filled with many needs and wants, but we have assembled a few essentials that every bride must-have. #weddingdayready.
Past items included: wedding day elements, dancing flats, vow books and after-the-wedding items.
Maximum Romance.
Take a day off from wedding planning, and plan something totally romantic with the love of your life. We have included a few items to get your imagination started and help you plan the perfect moment. Past items included everything you need for a romantic night: sensual teasers, candles, wine tote and glasses, and more.
Honeymooners.
From being travel-ready to look great at the beach, we got you covered! And so the adventure begins.
Past items included: beach totes and hats, apparel and accessories, passport covers, luggage tags, etc.
Can I cancel my subscription at any time? No fees?
🎉 YES! Cancel any time. No cancellation fees.

Our mission is to delight all brides-to-be and help them plan their dream wedding. While over 100,000 brides loved our boxes, we do understand that our box isn't for everyone. That's why all new subscribers after June 1, 2021 can cancel their Miss To Mrs Box subscriptions any time, without any penalties or cancellation fees! (as long as you let us know at least 48hrs before the next payment).
When will my first box ship & from where?
We know you are super excited to get your first box, that's why our first box ships super fast! Typically you'll receive a tracking number in just 2 business days!

For USA orders, boxes ship from our NY & OH locations, no duties of any kind.
For Canada orders, boxes ship from our ON, Canada location, no duties of any kind.
For Global orders, boxes ship from our NY, USA location, and duties are very rare.
"I subscribed a year and half before my wedding and got my boxes every 2 months. The variety of items is just AMAZING. Makes me feel like a bridal princess. 10/10 would recommend!"

"Miss to Mrs is a MUST! OMG! I loved the different themes of each box and the items inside were timed perfectly to every stage of planning a wedding. If you are thinking about it - just do it!"

Your email address will only be used to inform the person who sent this email, unless you choose to receive offers and news from Miss To Mrs Box.
View privacy policy.
This site is protected by reCAPTCHA and the Google
Privacy Policy
and
Terms of Service
apply.
Dear
___
,
Have you been looking for an unforgettable gift for
____
? Rumor has it, she thinks that Miss To Mrs Box Subscription would be perfect to celebrate the engagement & help with wedding planning.
Love,
Thank you! Your data has been submitted.